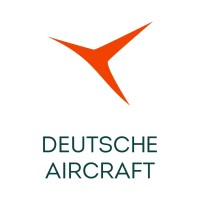 Webseite Deutsche Aircraft GmbH
YOUR PLACE TO LIFT OFF
Airport Oberpfaffenhofen | Permanent | Full-time | 2022-0166
This is what drives you
You have a clear idea of what you want: To contribute to the vision of safe and energy-efficient flying, in a team of like-minded aviation enthusiasts who are determined to shape the future of aviation.
This is what you can do
The Expert Airframe Design is leading the structure design activities for an airframe work package such as fuselage, pax-/cargo doors, fairings and respective structural test coordination activities within a multifunctional Product Development Team. This includes the workpackage lead of a complete design of such airframe components concerning properties implementation, functional and industrial requirements, interfaces and configurations. Delivering experts know-how in relevant field and fostering a strong internal and external network. Supporting internal complete aircraft activities with experts assessments.
The responsibility is to plan and execute the activities according the overall program schedule through all the different product development phases e.g. concept, preliminary and detail design, certification, production ramp to secure the deliverables. This includes the functional lead of the allocated internal and external resources, the technical interface to the vendor and the proper application of the defined methods, processes and tools. The role includes the demonstration of compliance with processes and delegations according design organisation rules.
Leading and instructing complex tasks internally and externally; defining requirements, specifications and supporting Means of Compliance
Integrator tasks of complex systems or airframe including coordination of any test coordination activities
Planning of the required activities and the required competences and capabilities according to defined deliverables.
Leading functional the allocated resources within an airframe work package to ensure deliverables
Ensure structural integrity by optimised weight and performance of the airframe component. Propose optimisations for both weight improvement and design to cost. Ensure/approve correct implementation of the test-setup in order to secure valuable test results as per test specification/requirements
Establish the required check procedures and progress monitoring aligned with the program process to ensure deliverables at time and quality
Define and drive opportunities for digitalisation and automatization of airframe design analysis processes, methods & tools
You'll bring this with you
Recognised expertise in field of structural testing of airframe structures
Educated Engineering degree (MA Eng/Sc, Dr./PhD.) in materials, aeronautics / aviation or mechanical
15+ years professional expertise in relevant fields of aircraft development and airframe design
Wide proficiency of airframe certification requirements, design criteria, materials, methods and tools
New aircraft development experience (CS25)
Ability to prioritise, manage and execute multiple simultaneous tasks
Product development experience of several aircraft programme
Lead and instruct complex tasks internal/external
Very good presenting, communication and leadership skills
This is who we are
We are an aircraft manufacturer with a strong heritage looking to continue our story. Headquartered to the west of Munich, we are recognized by international aviation authorities as a development, manufacturing and maintenance company, That is why today we are focusing our full energy on developing and manufacturing a new generation of technically advanced aircraft in Germany. Share with us the vision and ambition to drive the transformation of flying and to make our contribution to safe and energy-efficient air transport.
We are looking forward to your application!
Deutsche Aircraft GmbH
Human Resources
Airport Oberpfaffenhofen
82234 Weßling – Germany
www.deutscheaircraft.com/careers
Bitte beziehen Sie sich bei Ihrer Bewerbung auf Stellenmarkt-ME.de. Vielen Dank für Ihre Unterstützung!