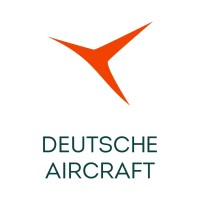 Webseite Deutsche Aircraft GmbH
YOUR PLACE TO LIFT OFF
Airport Oberpfaffenhofen | Permanent | Full-time | 2021-0130
This is what drives you
You have a clear idea of what you want: To contribute to the vision of safe and energy-efficient flying, in a team of like-minded aviation enthusiasts who are determined to shape the future of aviation.
This is what you can do
Systems Engineer responsible for High Voltage Architecture for Research and Technology Projects
Definition of high voltage network for hybrid-electric aviation propulsion system
Electric network behavior, equipment requirements to operate safe electric power
Serve as subject matter expert for aircraft high voltage power electronics, electrical system designs/architectures, supporting innovative and creative design solutions.
Develop system requirements for electrical systems based on project objectives.
Design architectures that safely and effectively meet requirements.
Specify, plan, prepare and execute system functionality verification tests
Design system-to-system components and processes to connect key components including fuel cells, motor, battery charging, sensor selection, system safety, etc.
Support the development and optimization of high voltage components.
Advance the knowledge of the integration of Power Electronics Converters with associated components/subsystems e.g. electrical machines, power network, energy storage systems with the goal of optimizing overall system performance in relation to the specifics of the applications.
Maintain a good understanding of 'state-of-the-art' in power converter component technologies e.g. new power devices, passive devices and components, magnetics, bus bar, cooling technologies and thermal management solutions, embedded systems (hardware and firmware), EMC, gate drives, sensors, 3D printing etc. Actively work with suppliers to mature these technologies as required.
Develop component, subsystem and system level models in order to enhance the team's ability to accelerate design, development and testing activities.
Support the achievement of department objectives aligned with global objectives
Some international travel is expected (<10%)
You'll bring this with you
Master's Degree or Diplomingenieur in Electric, Electronic or Mechatronic Engineering
5 – 10 years' experience in aerospace or relevant industry
Familiar with EASA Part 21J and CS-25/FAR 25, and experience with at least one aircraft development program (preferred)
FMEA/FTA/FHA and understanding of 2x.1309
Experience working with RTCA/DO-160, DO-178C and ARP4754A
Familiar with requirement management, validation and verification of electric systems
Experience with Model Based System Engineering is beneficial
Fluent in English. Fluency in German or additional languages is beneficial
Excellent team spirit, communication and interpersonal skills
Capable of structuring and organizing work in efficient and effective manner
Strong analytical skills, hands-on mentality
Creativity and the ability to act independently
Technical problem-solving and decision-making ability
This is who we are
We are an aircraft manufacturer with a strong heritage looking to continue our story. Headquartered to the west of Munich, we are recognized by international aviation authorities as a development, manufacturing and maintenance company, That is why today we are focusing our full energy on developing and manufacturing a new generation of technically advanced aircraft in Germany. Share with us the vision and ambition to drive the transformation of flying and to make our contribution to safe and energy-efficient air transport.
We are looking forward to your application!
Deutsche Aircraft GmbH
Human Resources
Airport Oberpfaffenhofen
82234 Weßling – Germany
www.deutscheaircraft.com/careers
Bitte beziehen Sie sich bei Ihrer Bewerbung auf Stellenmarkt-ME.de. Vielen Dank für Ihre Unterstützung!